April 6, 2023
Posted by:

Sajid Amit

Category:

Employment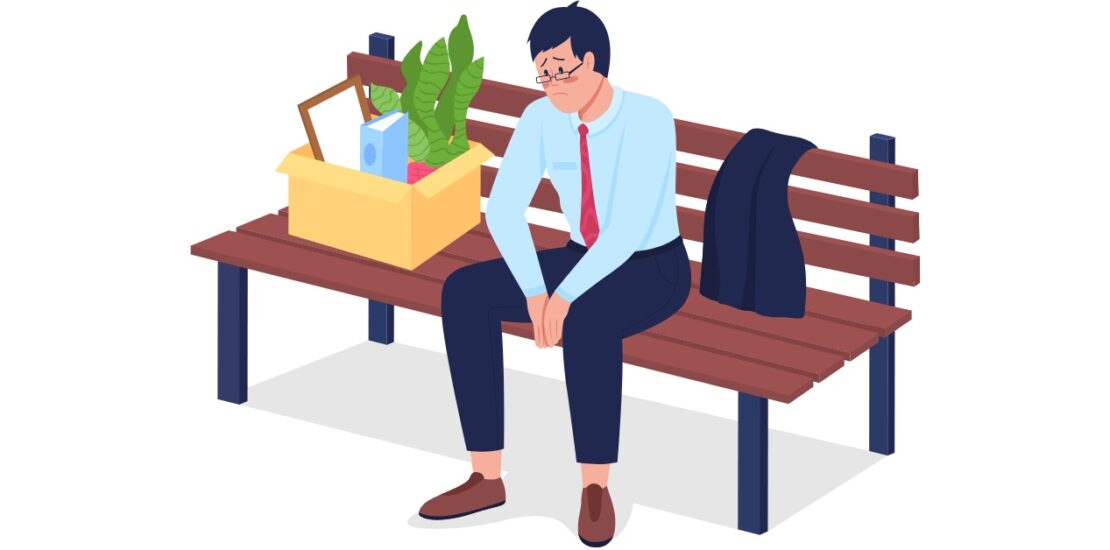 Like many other emerging nations, Bangladesh is grappling with the problem of rising graduate unemployment. Although there are more graduates joining the workforce each year, many young people still struggle to find employment due to a lack of job possibilities and restricted access to pertinent skill training.
Sajid Amit is researcher, strategy consultant, academic and practitioner in international development. He works as director of the center for enterprise and society and the EMBA program at ULAB. He has some interest in the education sector of Bangladesh.
Sajid Amit's View and Suggestion About Graduate Unemployment
When asked about the root of unemployment in Bangladesh, this is what Sajid Amit has to say- where the root is actually a very complicated question. If we actually have to talk about the root then we have to go back all the way to primary education, secondary education and then comes university education.
A university alone can't make a fulfilled skilled employee. But still we can have discussions about where the university education is lacking. He says that he saw from teaching in many universities why we are not producing skilled manpower or human resources. He saw that in maximum universities the primary goal is to finish the syllabus, get marks in the exam and get the desired cgpa. And in some cases it's not even just the cgpa, it's just about passing so that students can get the diploma.
Basically he came to this conclusion that we study just for societal pressure and this is how we lose focus from skill. He talks about how curricula in foreign universities are very skill focused like you had to know about excel for most classes, you had to do better in public speaking as most classes had presentations. He emphasises how important communication is in the job field. Even if your cgpa is very high but you are very poor in public speaking, you can't talk with people, what will be the point of getting that cgpa? The group activities and club activities were very systematic so that you can earn leadership skills and basically an employer wants that in a graduate who is seeking a job.
When asked about why technical sectors such as IT sectors are not getting enough skilled people as well, Sajid Amit used finance as an example. When he was teaching in a university he wanted to teach about Bangladesh's central bank or stock exchange cause the foreign one won't help our student truth be told. But he realised later that most teachers just create a slide on the chapters they are supposed to teach about and that one slide they keep teaching the students years after years. That doesn't help with the student's skill in any way.
When asked about what to do to get out of this vicious cycle, Sajid Amit said, first of all, in case of business studies, the university should make a curriculum where the students will get to know about the real world business exposure. Secondly, in our country the internship system is not that helpful. In this case the corporates and the university both should work on it. The corporates should think of how to make this internship more structured and more beneficial. We should think about how to build more employable students. Sajid Amit tells about this Bangladeshi professor from National University of Singapore which is now ranked pretty high in business school ranking.
It was possible because of the challenges and the targets the professors had to face in their work lives which is not at all seen in Bangladesh. In foreign universities, they have this research fund or target where Bangladeshi universities don't get this competitive environment. Sajid Amit suggests that we should come up with a  culture where we are valuing teacher's research. Talk about public or private universities, we don't see any research funds centrally.
When asked about how much industry is attracted to do these kinds of work, Sajid Amit said that in Bangladesh personal relationships are prioritised every step of the way. This is why in the education system we should have a leader who has a good corporate network as having networks means that chances of doing a collaboration is high. Also he said that yes you need a teacher with Phd to get into the ranking but also it's better to hire someone as well who has more experience in the industry and corporate world. Because just studying a textbook won't get you anywhere so it's better to learn from someone who has an idea of the real world.
The suggestions he gave for students who want to make himself ready for the job market on a proactive basis is that the authority should make the students encounter some challenging situations which will help their maturity level as students face either the skill problem or the maturity problem. Building a CV is a good starting point. A job gets 5000 CV for one position on an average. So making your CV stand out in that crowd is a huge deal. Students should start thinking about this more and collect CVs from seniors to get ideas from the beginning. One should start having job related thoughts from the very beginning.
The essential skills Amit tells us about is first of all we have to know how to learn something new and we have to keep our interest intact in this scenario. We need to have qualitative skills such as language, public speaking, grooming, how to present ourselves in an interview etc.
Conclusion
In conclusion, addressing the complex problem of graduate unemployment successfully calls for a multifaceted strategy. While the government, educational organizations, and the business sector all have a part to play, ultimately it is our duty to work together to establish an atmosphere that makes it easier for grads to find employment.
This may entail funding programs that teach entrepreneurial skills and job creation, encouraging creativity, and tackling social and economic disparities that feed the unemployment cycle. We can guarantee that our graduates have the abilities, information, and chances they require to add to the growth of our society and realize their complete potential by collaborating and taking proactive measures. Though the road ahead may be difficult, it is one that must be taken in order to improve Bangladesh and its people.
You Can Also Read: Upskill Lecture: Valuation is an Art